ESTÚDIO
Prefere privacidade? Nossos estúdios de 15 metros quadrados são exatamente o que você procura. Oferecendo o seu próprio banheiro e cozinha, os espaços agradáveis também vêm com uma confortável cama de casal (queen), muito espaço de armazenamento e uma mesa embutida com uma bela vista. Estúdios acessíveis também estão disponíveis (35 m²).



* Double occupancy: $56 extra per week
STUDIO DELUXE
Do you like a little extra space? No stress. Our funky 44 sqm Deluxe Studio (without a cooktop) is the perfect option to kickback on the couch after a long day. Fitted with ample storage space, you can store your clothes, scooters, instruments and much more!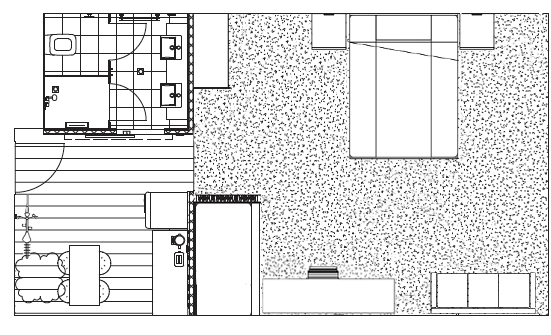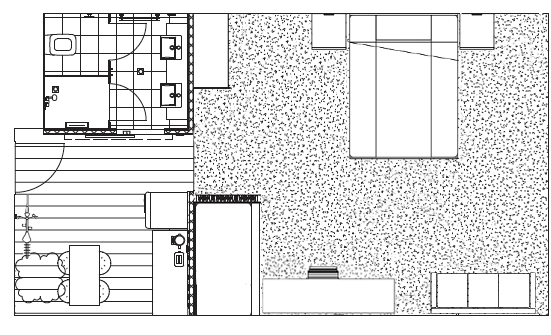 TWODIO
Com 31 metros quadrados de área de habitação, os Twodios (estúdios duplos) são a escolha perfeita se você não quiser viver sozinho, mas ainda assim gosta de ter seu espaço pessoal. Completos com um banheiro, cozinha e vistas incríveis, os Twodios também oferecem muita privacidade com duas camas individuais, mesas, gavetas com tranca e uma cortina que divide o quarto em dois.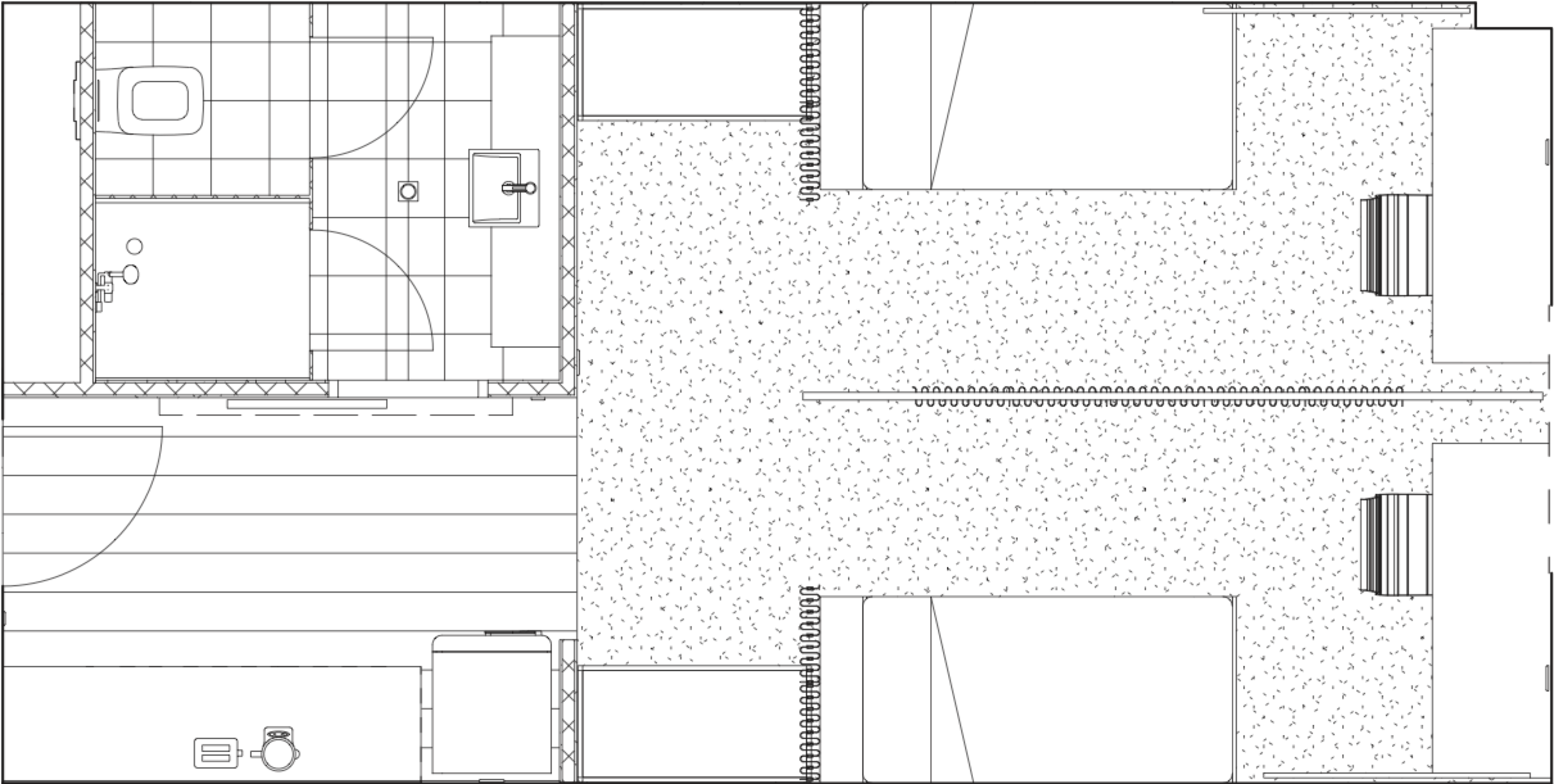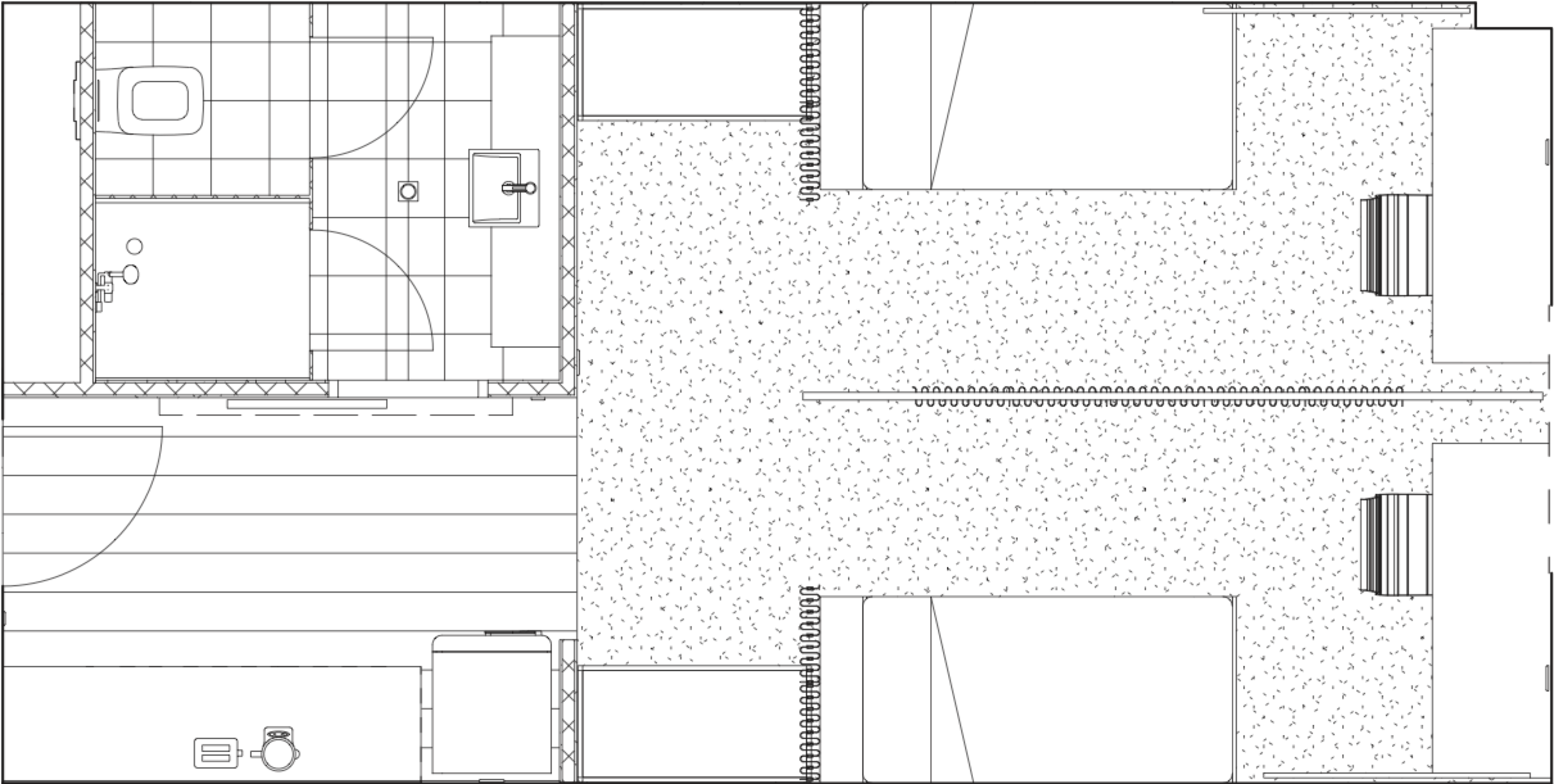 CAMPUS 4
Os quartos para 4 pessoas do Campus oferecem um espaço único para os estudantes dividirem. Espaçosos e aconchegantes ao mesmo tempo, os quartos de 44 metros quadrados criam uma atmosfera comum com quatro camas individuais e estações de trabalho situadas em torno de uma área de estar confortável. O apartamento também inclui um banheiro e uma cozinha conveniente e completa com uma mesa de jantar apenas à espera de seus amigos.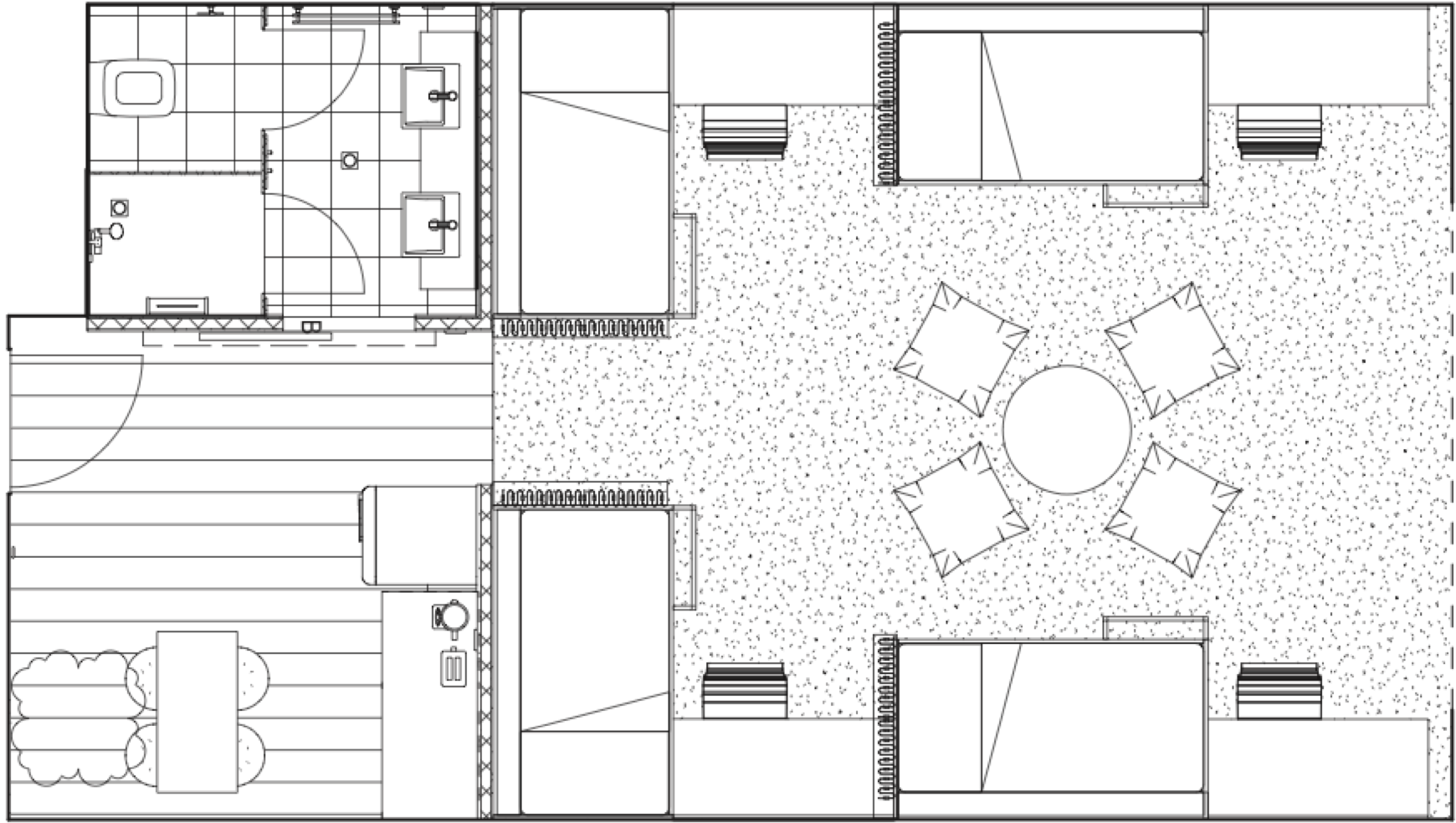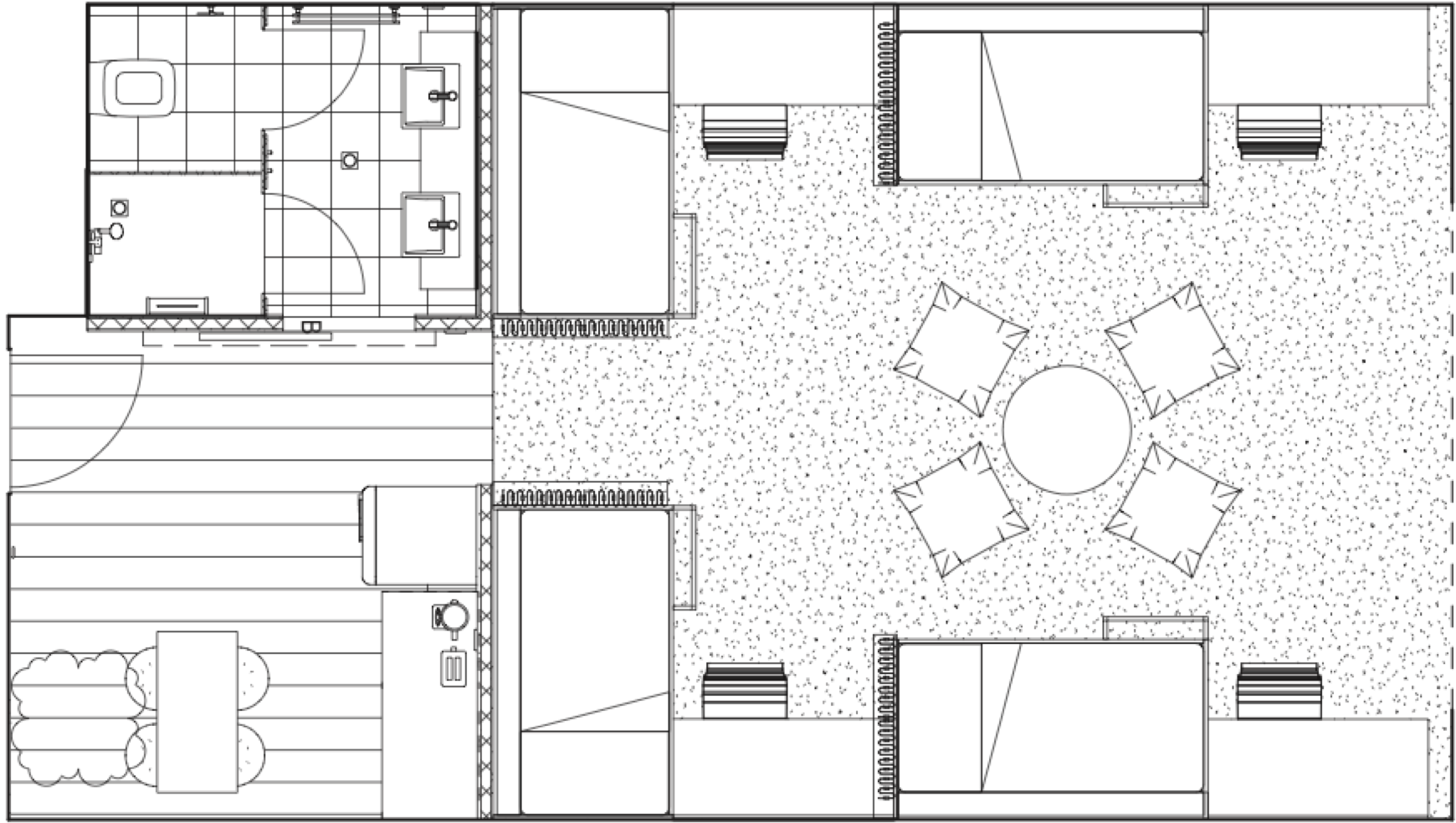 CLUSTER 6
Suas habilidades sociais deixam Zuckerberg no chinelo? Nossos Sixdios, quartos para grupos com seis quartos individuais, contam com um espaço de convivência compartilhado perfeito para confraternizar com seus vizinhos. Quando você não estiver assistindo à Netflix ou contemplando o sentido da vida, retire-se para seu próprio quarto privado de 10 metros quadrados – equipado com uma cama de solteiro, escrivaninha e espaço de armazenamento. Os banheiros privativos e espaçosos possuem quatro lavatórios, dois banheiros e dois chuveiros. Para sua comodidade, as cozinhas comuns estão localizadas fora do Sixdio. Área total: 115m²