CAMPUS PERTH IS THE NEWEST AND MOST EXCITING STUDENT CO-LIVING HUB THE CITY HAS TO OFFER
Don't get stuck in boring student accommodation. Instead, stay in your own sweet space complete with cool decor, the hottest technology and fresh furniture. Along with your own room, you can also choose to have your own bathroom - can we hear an Amen!? Did we mention we have a house packed full of killer facilities? You'll also love the shared facilities. Get down to business in the study area, bring spirits up at the rooftop lounge, or flex it out in the fitness centre – we've got it all and right in the heart of downtown Perth. Welcome home.
Campus is a hassle-free zone - we've included WiFi, A/C and utilities, so you've got nothing to worry about. Mumma's here to take care of it.
Situated smack bang in the middle of the happening Northbridge and East Perth neighbourhoods, right downtown, Campus Perth is not only cool but super convenient.
From the comfy mattresses to the individual reading lights, all rooms are fully furnished… all they need is your personal flair.
Being safe is cool and if there's one thing we know, it's being cool: 24/7 CCTV, card access doors, and 24-hour doctors on-call.
Which room is yours? We've got 726 beds across four different highly functional room types: ensuite Studios, Twodios, 6-bed Cluster rooms, and our signature Campus 4 rooms accommodating four students in a single bedroom at pocket friendly monthly rates. All bedrooms are bursting at the seams with style and fitted out with top-notch individual bedside workstations, storage space, privacy curtains and more.


STUDIO
Prefer privacy? Our 15-square-metre Studios are just what you're looking for. Boasting your own bathroom and kitchen, the sweet spaces also come with a comfy queen size bed, plenty of storage and a built-in desk with a view. Accessible Studios are also available (35 sqm).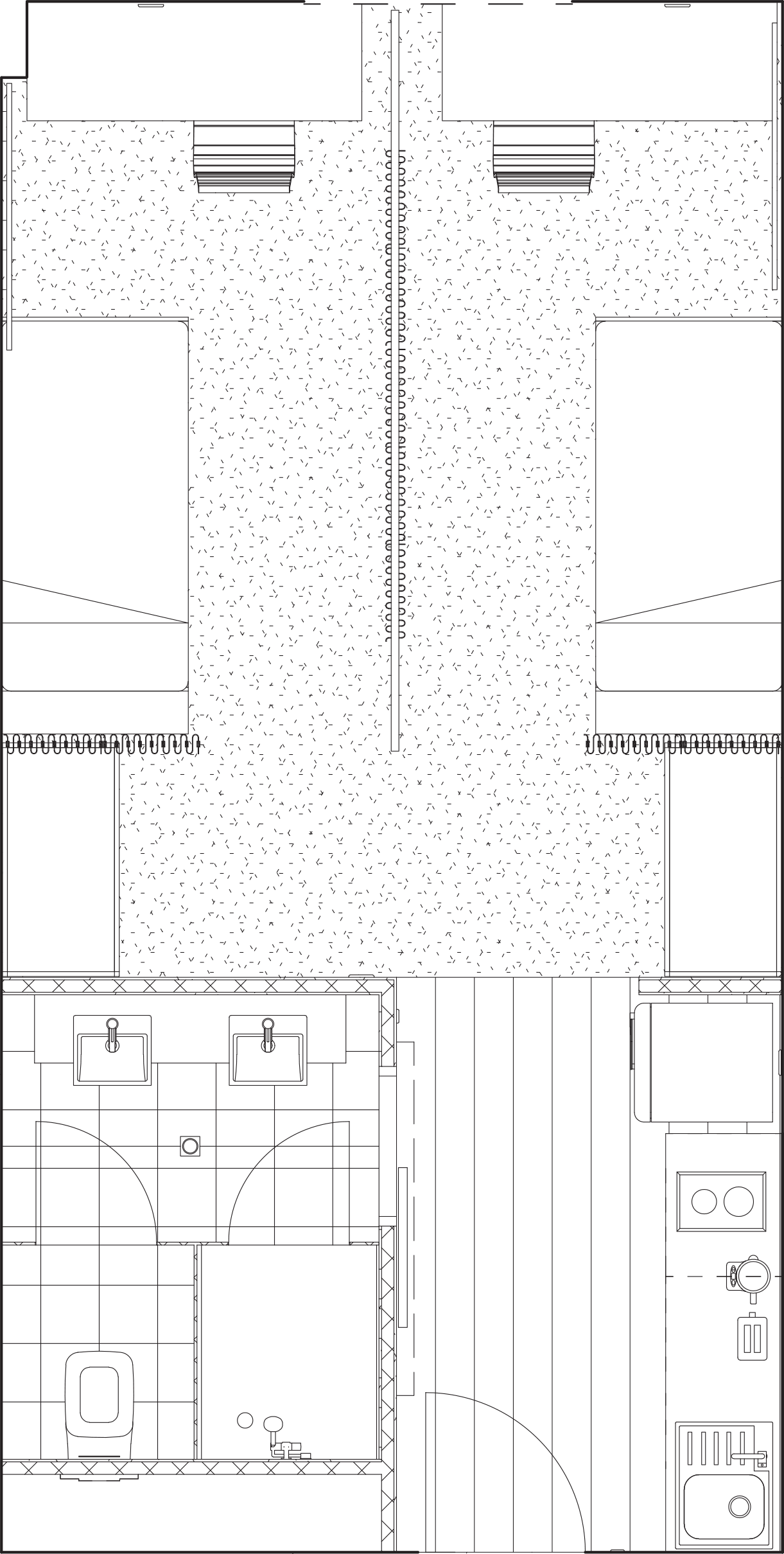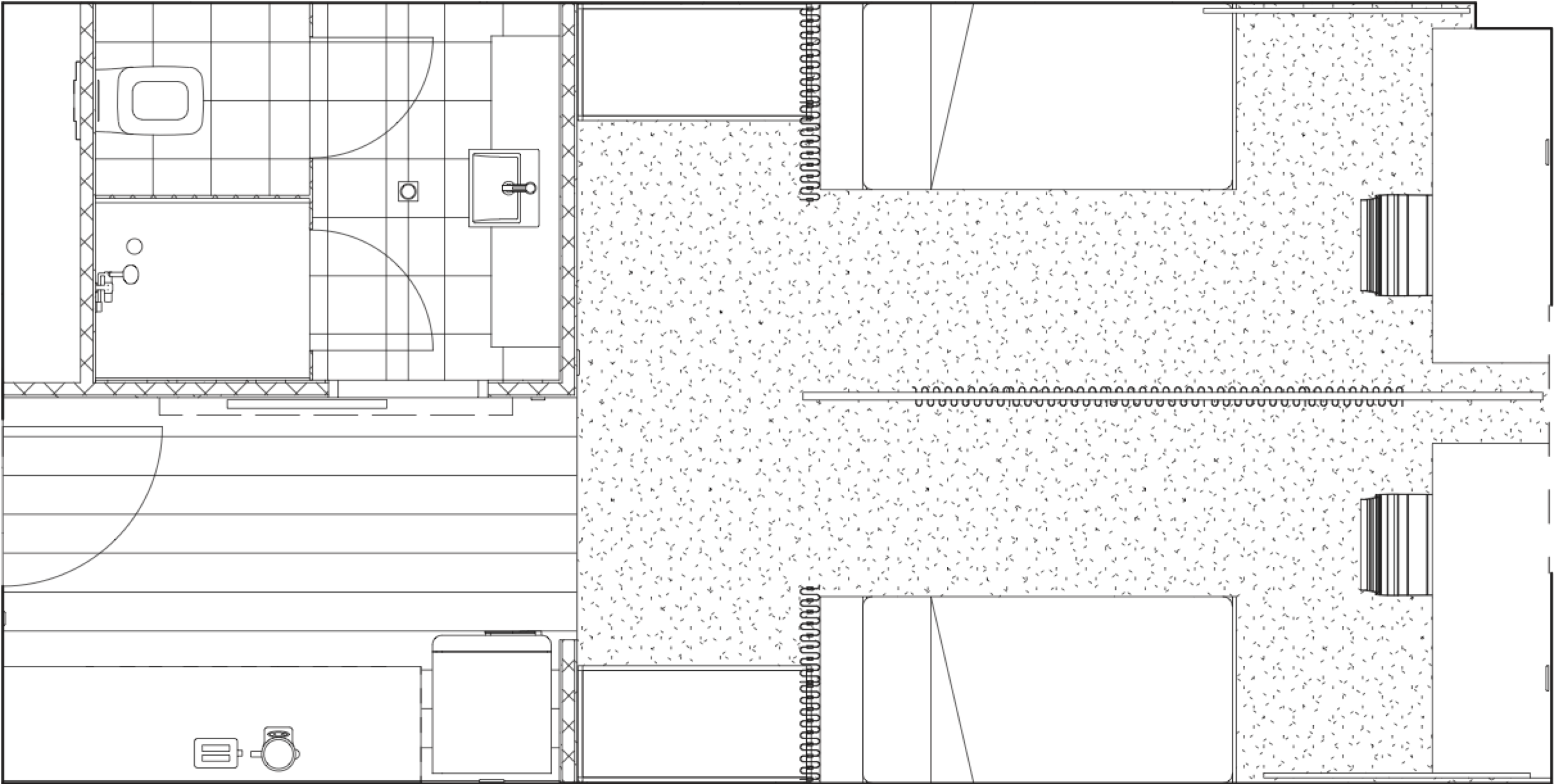 TWODIO
With 31 square metres of living space, Twodios are the perfect choice if you don't want to live alone but still like your personal space. Complete with a bathroom, kitchen and stellar views, Twodios also provide plenty of privacy with individual twin beds, desks and lockable drawers.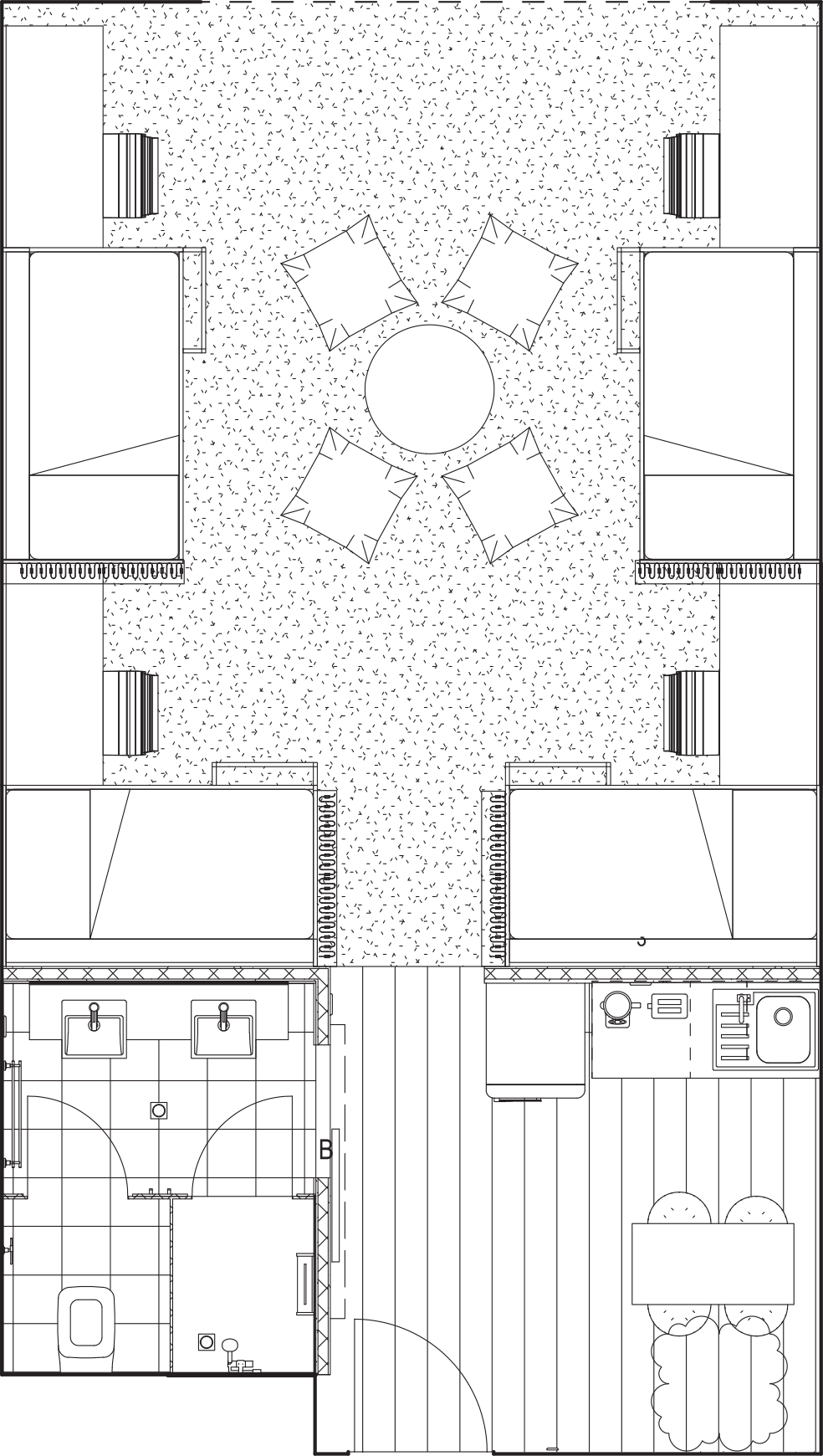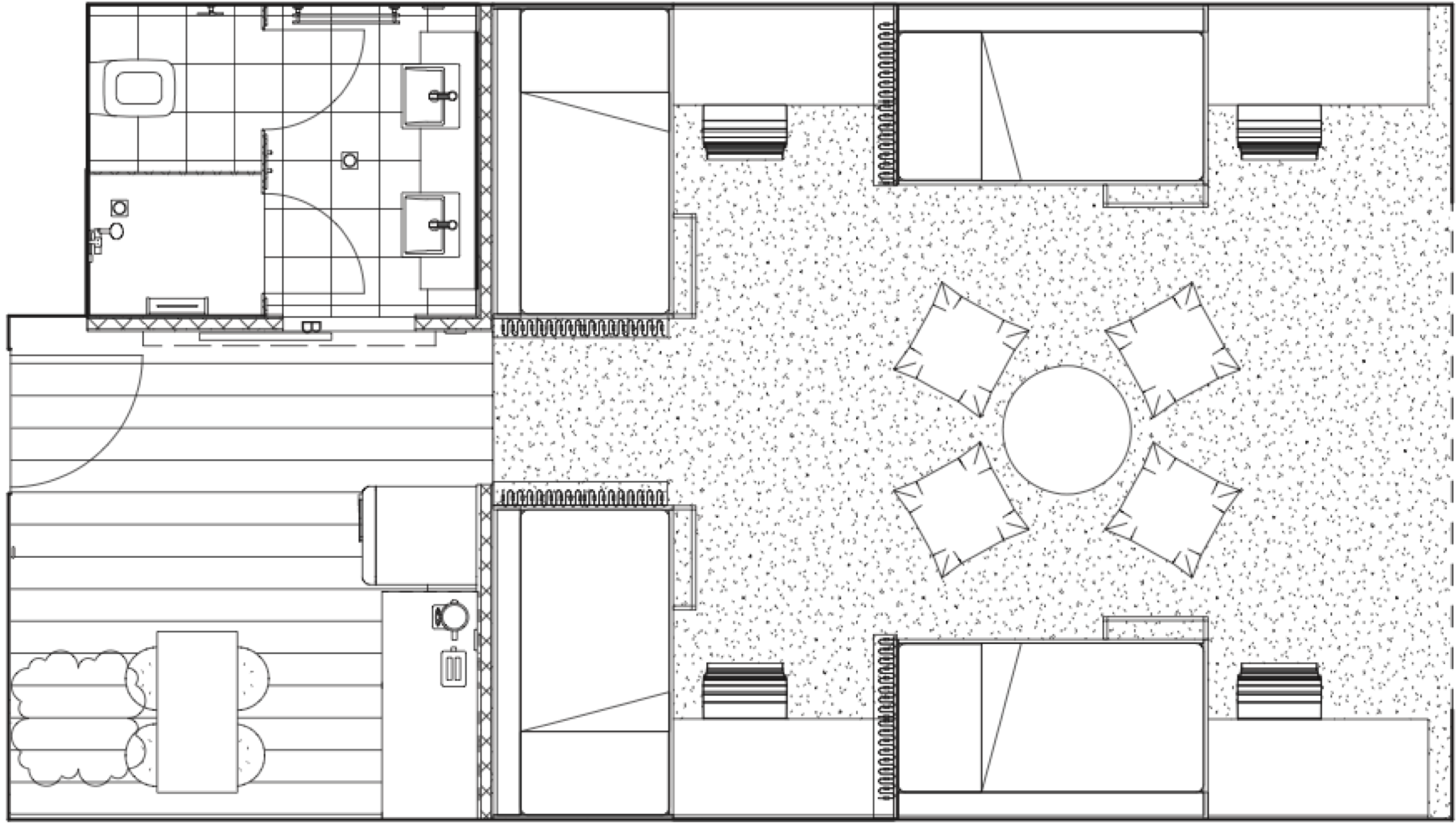 CAMPUS 4
Campus 4 rooms offer a unique space for four students to share. Spacious and cosy at the same time, the 44-square-metre rooms create a communal vibe with four individual beds and workstations situated around a comfortable living area. The flat also includes a bathroom and convenient kitchen complete with a dining table just waiting for friends to gather round.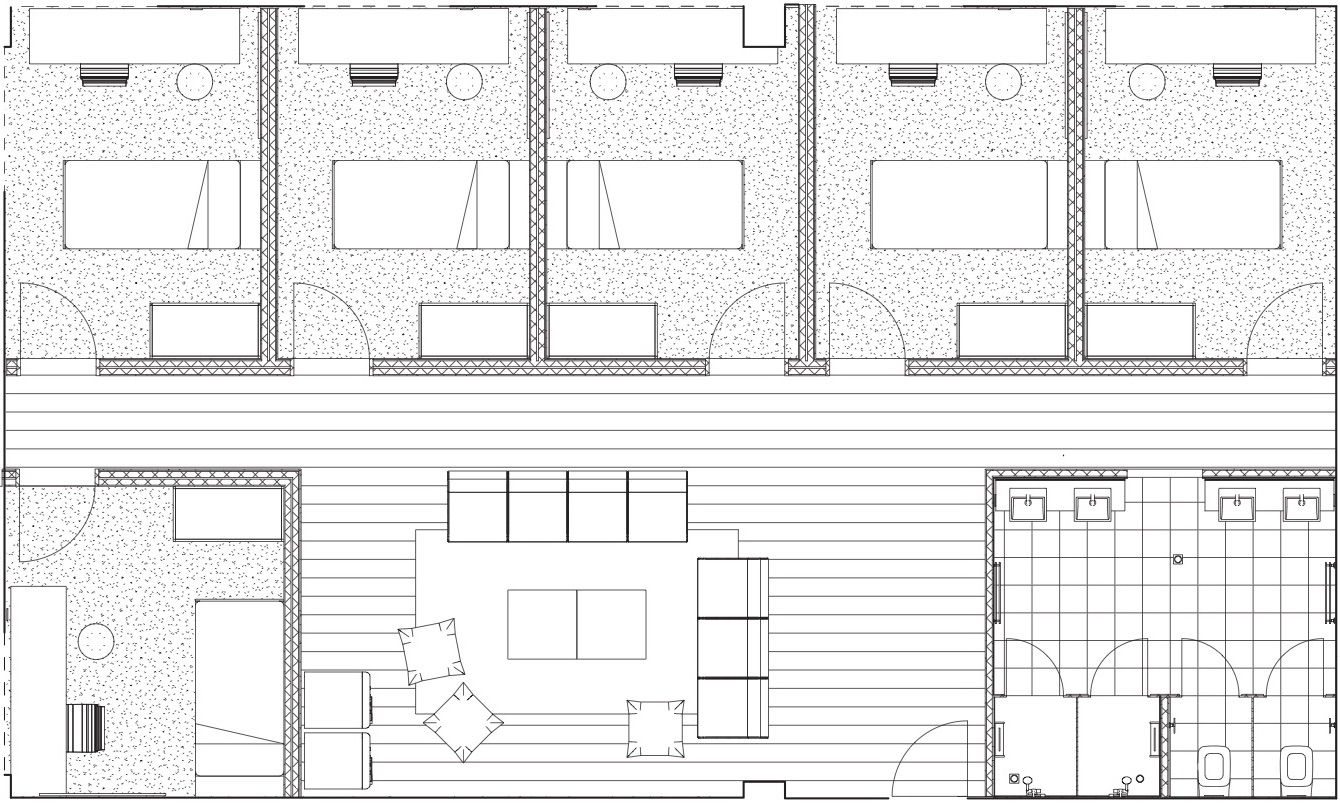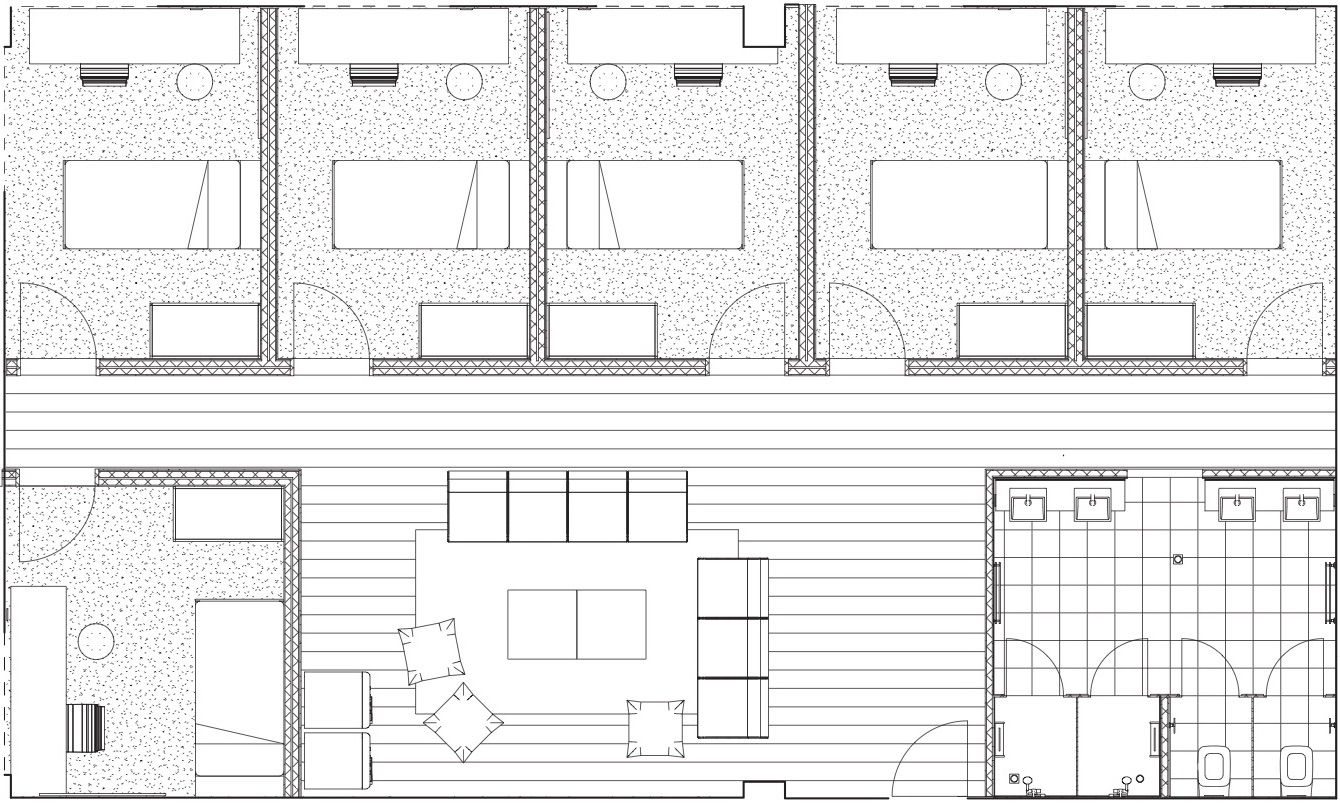 CLUSTER 6
Do your social skills put Zuckerberg to shame? Our Cluster rooms with six individual bedrooms, boast a shared living space perfect for hanging out with your roomies. When you're not binge watching Netflix or contemplating the meaning of life, retreat to your own private 10-square-metre bedroom – fitted out with a twin bed, desk and storage space. The private and pleasantly spacious bathrooms feature four sinks, two toilets and two shower stalls. For convenient cooking, communal kitchens are located just outside the Cluster 6. Total size: 115sqm
When it comes to space, Campus Perth has been specifically designed to achieve a harmonious balance of study, social life, and wellness. We know just how important this is to your educational success, so we've put the devil into the details and made the most of more than 3600 square metres of social and common areas.
FITNESS STUDIO
Feel the burn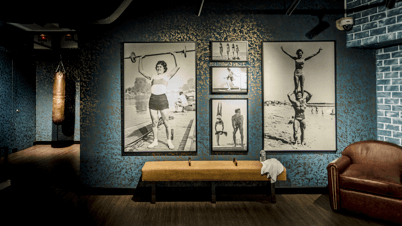 Fist pump your way to the second floor fitness centre that's all about burning calories and feelin' good. With cardio machines, weights, boxing facilities and even a yoga studio, this is like having a free gym membership included in your rent!
THE LINK
Hit the books in style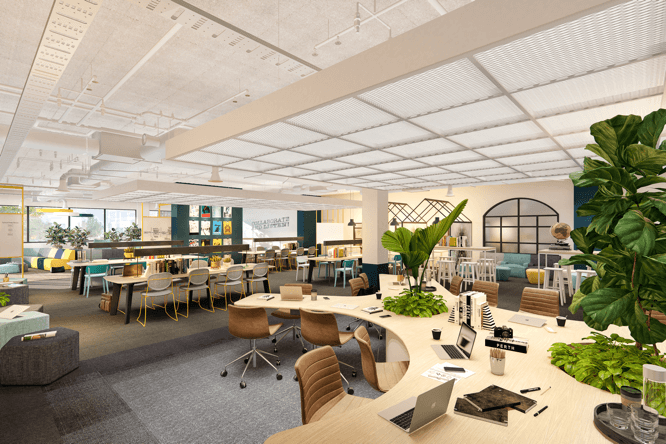 Think about it as your own personal library – but cooler. Studying outside the classroom shouldn't be limited to a university's dusty library or costly cafe. The Link combines co-working, library and meeting spaces giving all the tools to become a successful scholar.
THE COMMONS
Find work-life balance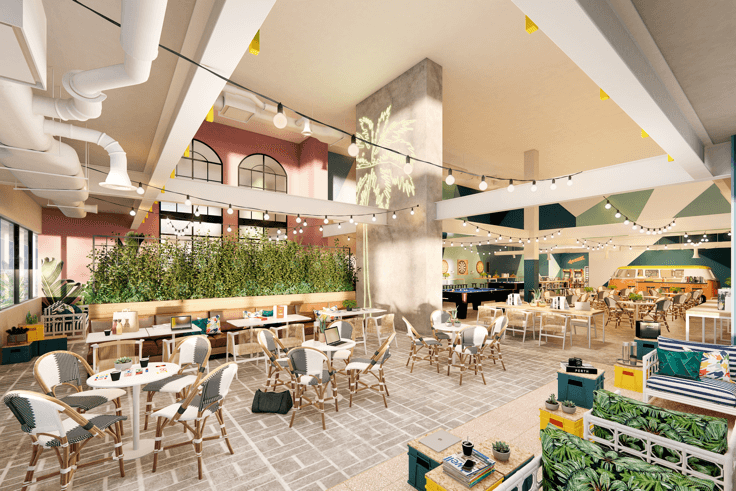 While The Link is all about learning, The Commons is where you'll go to kick back, relax and mingle. Socialise in the trendy lounges and gaming areas with pool tables and more.
THE KITCHEN
Cook up a storm – or just heat up last night's pizza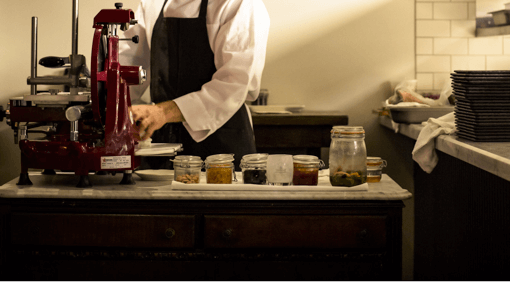 Whether you're a budding chef or a cup of noodles type of cook, the large fully-equipped communal kitchens on every floor have everything you need.
THE ROOFTOP
Throw another shrimp on the barbie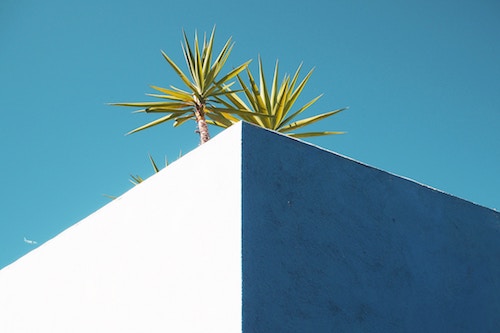 As the sun goes down, things heat up on The Rooftop – your own perfect place to grill up a storm on the barbecue, chill with friends and catch the latest Campus Perth parties.
Situated in the popular Northbridge area, Campus Perth is at the very heart of Perth's arts, culture, dining and nightlife scene.
Students can easily stroll to local landmarks such as the Art Gallery of Western Australia, the State Library of Western Australia, Northbridge Piazza, Russell Square and Perth Railway Station. Just south of the campus, you'll find the city's Central Business District, which is a great place to pick up a part-time job – someone's gotta pay for those nights out! You will also discover the newly-renovated Elizabeth Quay is a hive of activity in the evening and also quickly reached on foot.
Compared to other student accommodation options that are on the outskirts of the city, Campus Perth puts you directly in the centre of all the action.
Welcome to the neighbourhood – you're going to love living here!
MAIN UNIVERSITIES WITHIN AN EASY WALK OR RIDE FROM CAMPUS PERTH

UNIVERSITY
OF WA

6 KM / 25 MINS WITH BUS 950

CURTIN UNIVERSITY

14 KM / 45 MINS WITH MANDURAH LINE

MURDOCH UNIVERSITY

18 KM / 40 MINS WITH MANDURAH LINE

EDITH COWAN UNIVERSITY

26 KM / 27 MINS ON THE JOONDALUP TRAIN LINE

NOTRE DAME UNIVERSITY

16 KM/ 35 MINS WITH FREEMANTLE LINE

CENTRAL QA UNIVERSITY

1 KM / 10 MINUTES WALK FROM CAMPUS

Southern Cross University

2 KM / 20 MIN WALK FROM CAMPUS