원룸형 스튜디오
혼자가 편하세요?  그렇다면 15평방 미터 스튜디오 원룸이 제격입니다. 개인 욕실과 주방이 갖춰진 근사한 공간에는 편안한 퀸사이즈 침대, 충분한 수납공간, 책상이 마련되어 있습니다. 장애인 편의시설 스튜디오 (35 평방미터)도 있습니다.



* Double occupancy: $56 extra per week
STUDIO DELUXE
Do you like a little extra space? No stress. Our funky 44 sqm Deluxe Studio (without a cooktop) is the perfect option to kickback on the couch after a long day. Fitted with ample storage space, you can store your clothes, scooters, instruments and much more!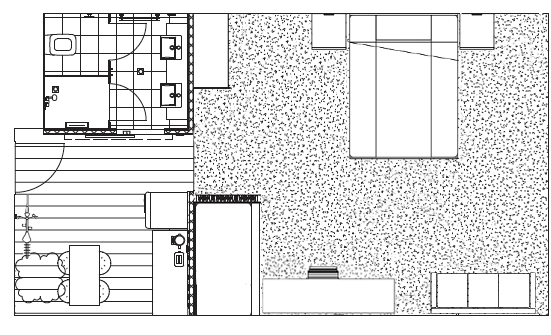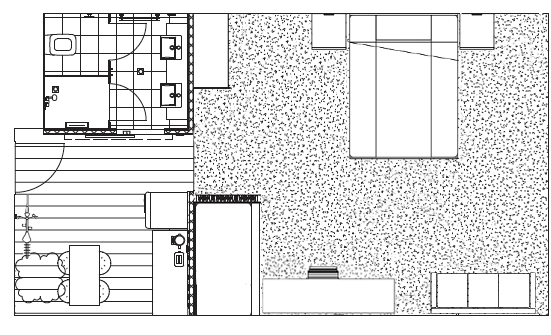 캠퍼스 4
캠퍼스4는 4명의 학생들이 공유할 수 있는 독특한 공간을 제공합니다. 넓고 아늑한 44 평방 미터의 객실은 쾌적한 거실을 중심으로 4개의 개별 침대와 워크 스테이션이 배치되어 공동체적인 분위기를 조성합니다. 4인실은 욕실과 친구들과 둘러앉아 식사할 수 있는 식탁이 완비된 주방이 있습니다.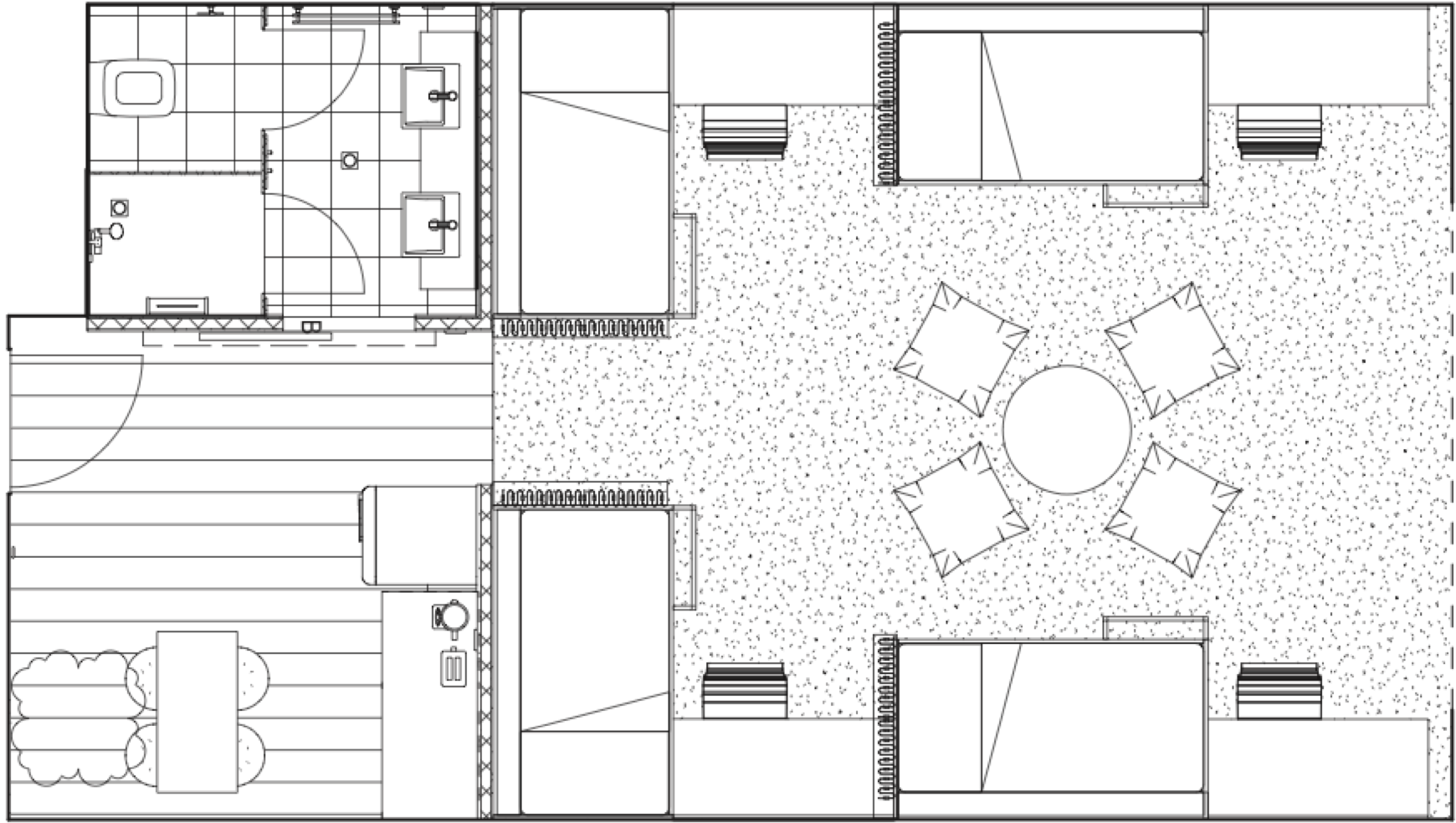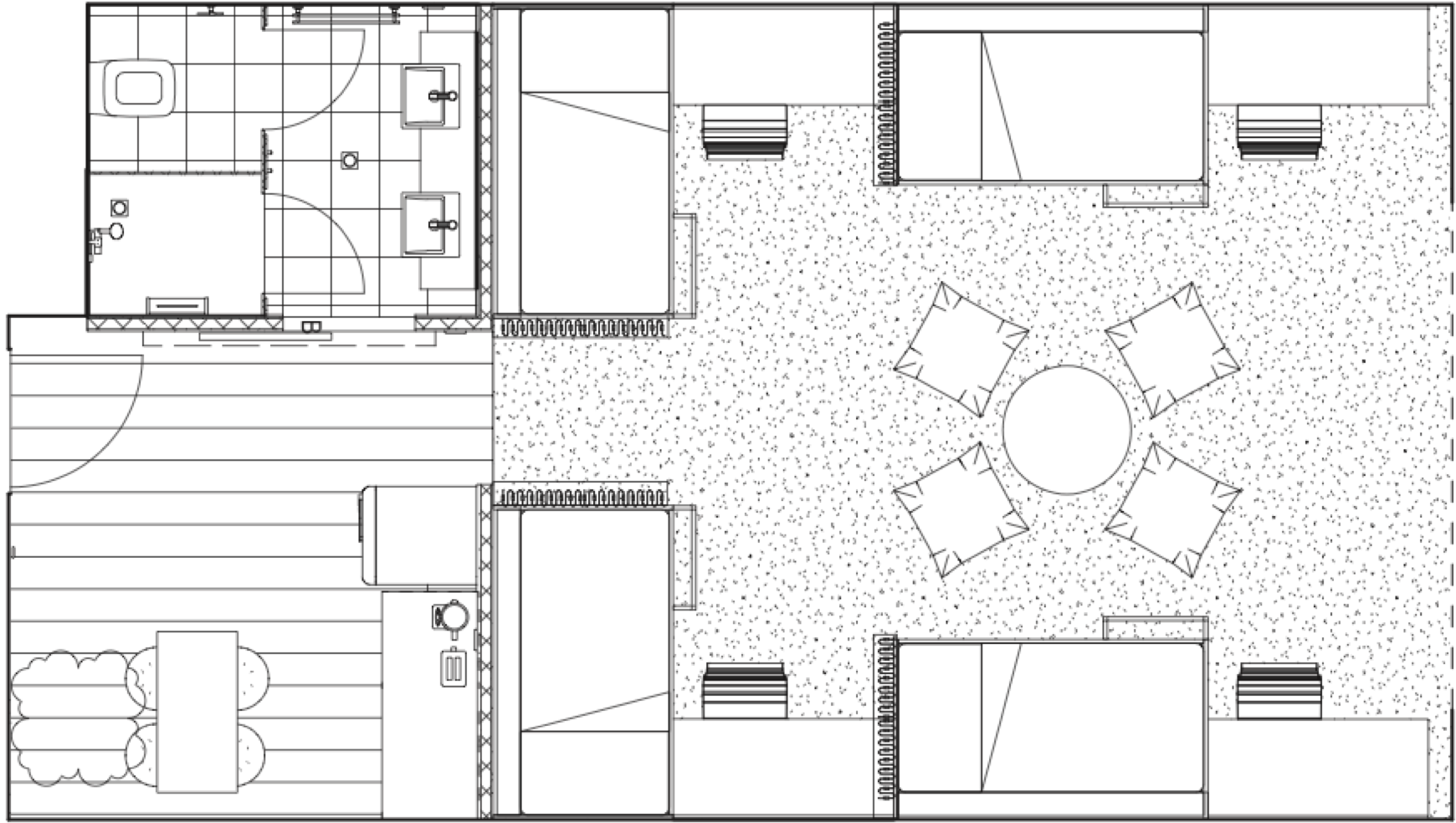 클러스터 6
사회성이 뛰어나신가요? 6 개의 개별 침실을 갖춘 클러스터 6는 넓은 거실 공간을 자랑합니다. 넷플릭스를 시청하는 중이 아니거나 인생의 의미에 대해 생각하고 있지 않을 때는 트윈 베드, 책상 및 수납 공간이 갖춰진 10 평방 미터 개인 침실로 들어갈 수 있습니다.  쾌적하게 넓은 6인실 전용 욕실은 4개의 세면대, 2개의 화장실, 2개의 샤워부스가 있습니다. 공용 주방이 6인실 바로 앞에 위치하여 편리하게 요리할 수 있습니다. 전체 넓이 : 115 평방미터