;
Why You'll Love
Studying in Perth
Why You'll Love Studying Abroad in Perth, Australia
Even if you can't wait to get out of your parents' house, studying abroad can still seem a little intimidating. If you're studying abroad in Perth, Australia though, you'll have nothing to worry about – you'll love it!
Living abroad is an enriching education all on its own, exposing you to new experiences, cultures and perspectives that you might never have seen otherwise. And Perth makes it all a little easier for some pretty cool reasons.
Multicultural Pot of Goodness
With people of over 200 different nationalities living, working and studying in Western Australia, Perth is an awesome melting pot of diversity. Every year, Perth welcomes more than 40,000 international students from around the world. No matter where you come from, you'll always feel welcome and easily find places to practice your faith, eat any foods you miss and meet different social groups.
#thatbeachlife
There are 19 beaches in Perth alone! And that doesn't even include the rest of WA. With all the pristine coastline, there's plenty of opportunity for snorkelling, surfing and fishing in the clear blue Indian ocean. The gorgeous Mediterranean-like climate and stunning coast could be all the reason you need to jump on that plane, but there's more! It's considered one of the most affordable cities in Australia and has been ranked one of the top ten most liveable cities in the world multiple times. Due to less congestion and a lower population, there is less pollution and a relatively low crime rate compared to other major cities.
Plus, while it's sometimes considered to be an isolated part of Australia, it's actually quicker to fly to Bali (more beaches!) than to Sydney. Start saving for that holiday!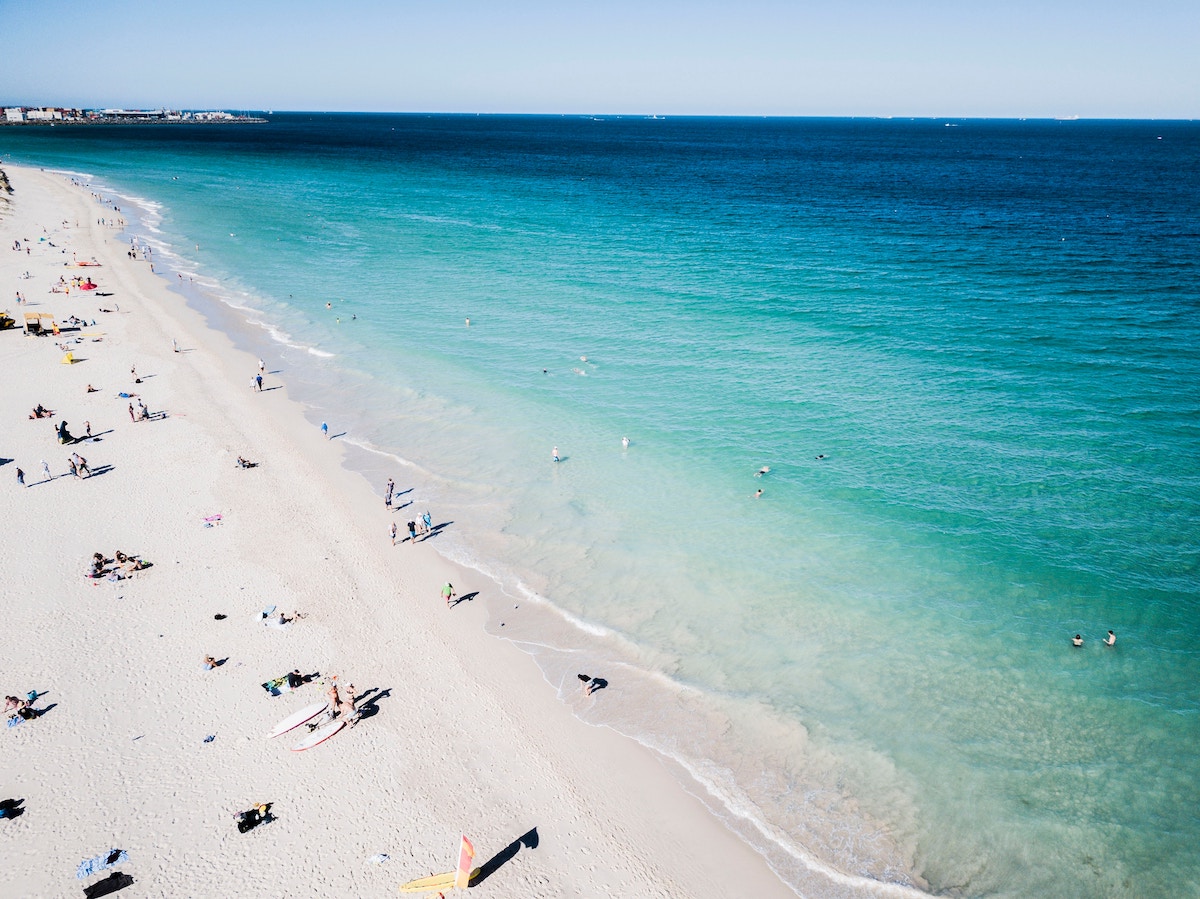 Going Out, Dining Out & Heading Outside
A cultural hub, Perth hosts numerous music festivals throughout the year and is a centre for theatre, music and the arts. Dude, ACDC comes from Perth! Who knew? Don't worry, there are also plenty of more contemporary musicians in town. Perth boasts loads of music venues that suit all tastes and budgets, and plenty of national and international acts pass through this vibrant city.
For those who tend to put food first, Perth has more restaurants per capita than anywhere else in Oz. The range of cuisine mirrors the multicultural diversity of Perth's population making it a Mecca for foodies.
If nature is more your thing, there's plenty of that too. Perth is home to one of the biggest inner-city parks in the world, King's Park, as well as wildlife and marine parks where you can hang out with the non-human locals.
Student Friendly Vibes
Home to five world-class universities, Perth's higher education qualifications are internationally respected and the city thrives off its student population. All international students receive 40% discounts on public transport and there are plenty of part-time work opportunities while you study. With its low rate of unemployment, post-graduates also have many opportunities to stay and work in Perth. In fact, being a hub for entrepreneurs it has the highest population per capita of self-made millionaires! Yeah, you read that right.
Kickass Accommodation
While the cost of living and rent in Perth is way more affordable than other major Australian cities, it can still be a bit daunting living on your own in a foreign country. That's why co-living hubs like Campus Perth offer a brilliant alternative to traditional student housing. Located in the heart of downtown Perth, you can choose a shared room or have your own space with your own private bathroom.
We've got WiFi, AC, fully-equipped kitchens, secured access and even a doctor on call 24/7. All rooms are fully furnished, including a workspace, individual reading lamps and comfy mattresses to sink into at the end of a long, hard day. Need to study? The Link is Campus Perth's co-working, library and meeting space giving you all the tools to help you get through those courses. Our social spaces are killer too. Relax and mingle on the rooftop BBQ space and The Commons lounge and games areas, where you could forge friendships that last a lifetime. And while all that grey matter is getting pummeled with information, it's important to stay fit and healthy – so at Campus Perth, you get a fitness centre too.
Did we mention that all of this is included in the rent? You're welcome.